Voted Best of Phoenix by the New Times
What's more Adorable than Kids or Animals?
How about Kids AND Animals?

Arizona Kids love our portable Petting Zoo! Voted "Best Upscale Birthday Parties" by Phoenix New Times, you can be sure we will add fun and quality to your child's special day. Let us help you create great family memories!

We have been breeding and raising hand tamed farm animals specifically for our Petting Zoos since 1990. Most of our petting zoo animals are born on our farm in Laveen, Arizona.

They've been bred for generations from our best animals. They're introduced to our petting zoo as babies. Since they acclimate to children from an early age they're docile and gentle. They can be hand fed, brushed, held, hugged and loved.
Keep scrolling to view discount packages and more information
Bring the whole Farm to your next Party or Event!
Make this the Best Birthday Ever!!

Call us now at 602-820-8030 or reserve your Petting Zoo online.
Children's Birthday Party Entertainment
We are a full service entertainment company and in addition to raising and training our own Ponies and Petting Zoo Animals, we own and operate a complete line of Carnival Rides, Bounce Houses, Inflatable Games and Water Slides.

We represent Arizona's best Professional Children's Entertainers such as Magicians,Face Painters, and Balloonists.

Because of this we can offer discounts when you add Pony Rides, Clown or Bounce House to your Petting Zoo.
Keep in mind that part of the rental fees you pay for any item from any business go to cover the time cost of travel.

So it only makes sense that having your entertainment travel together will save you money! That's why a full service provider like A Child's Joy is a smart choice. Other companies act as "agents" and book other vendors into your party. How do you think they make their money?
Important information about renting a Petting Zoo
For summer time Birthdays and Events we recommend planning your Petting Zoo in the morning when it is still cool or early evening when the temperature starts to drop.

The animals do live outside and can deal with the heat as long as they have a little shade to escape the direct sun. Remember though, your guests will appreciate some shade too.

If you don't have trees or natural shady areas in your yard, you can make use of an awning (if you own one). If not, you may be able to borrow one from a friend or neighbor but of course we do rent them if all else fails.
Want to add more fun to your party?
Save money on any extra items you need like Games, Tables & Chairs, Snow Cone, Cotton Candy or Pop Corn Machines, Awnings and more.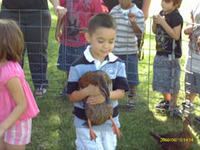 $269
Pony Rides
Bounce House
Standard Themed Banner
Tables x 2
Chairs x16



* Over $375 Value for just $269 plus delivery
Book $269 Package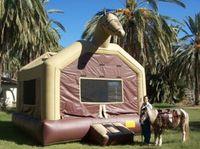 $449
Pony Rides
Petting Zoo
Bounce House
Premium Themed Banner
Tables x 2
Chairs x 16
Fun Food Machine

* Over $600 Value for just $449 plus delivery
Book $449 Package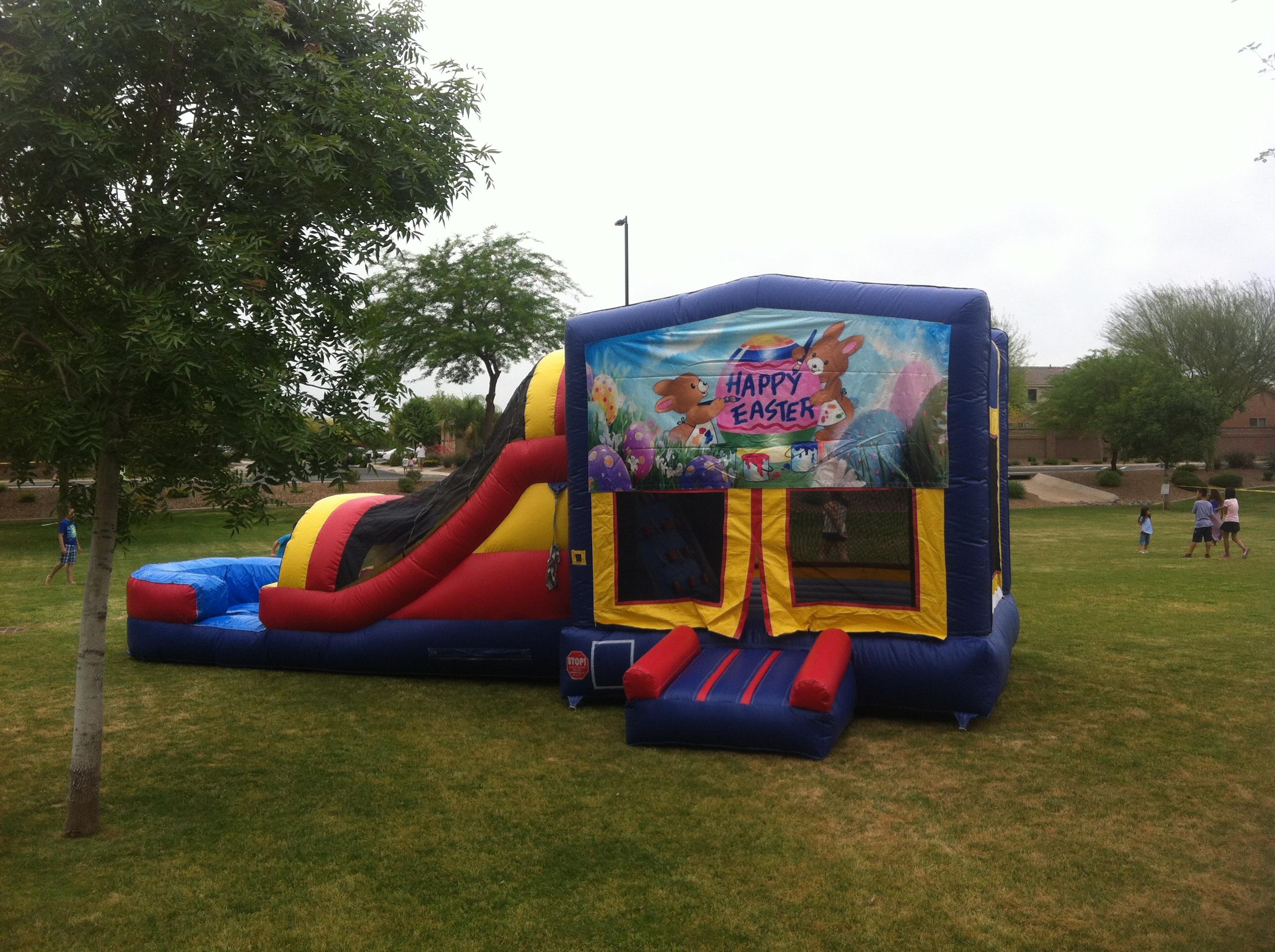 $599
Pony Rides
Petting Zoo
Bounce/Slide Combo
Premium Themed Banner
Tables x 4
Chairs x 32
Fun Food Machines x 2

* Over $850 Value for just $599 plus delivery
Book $599 Package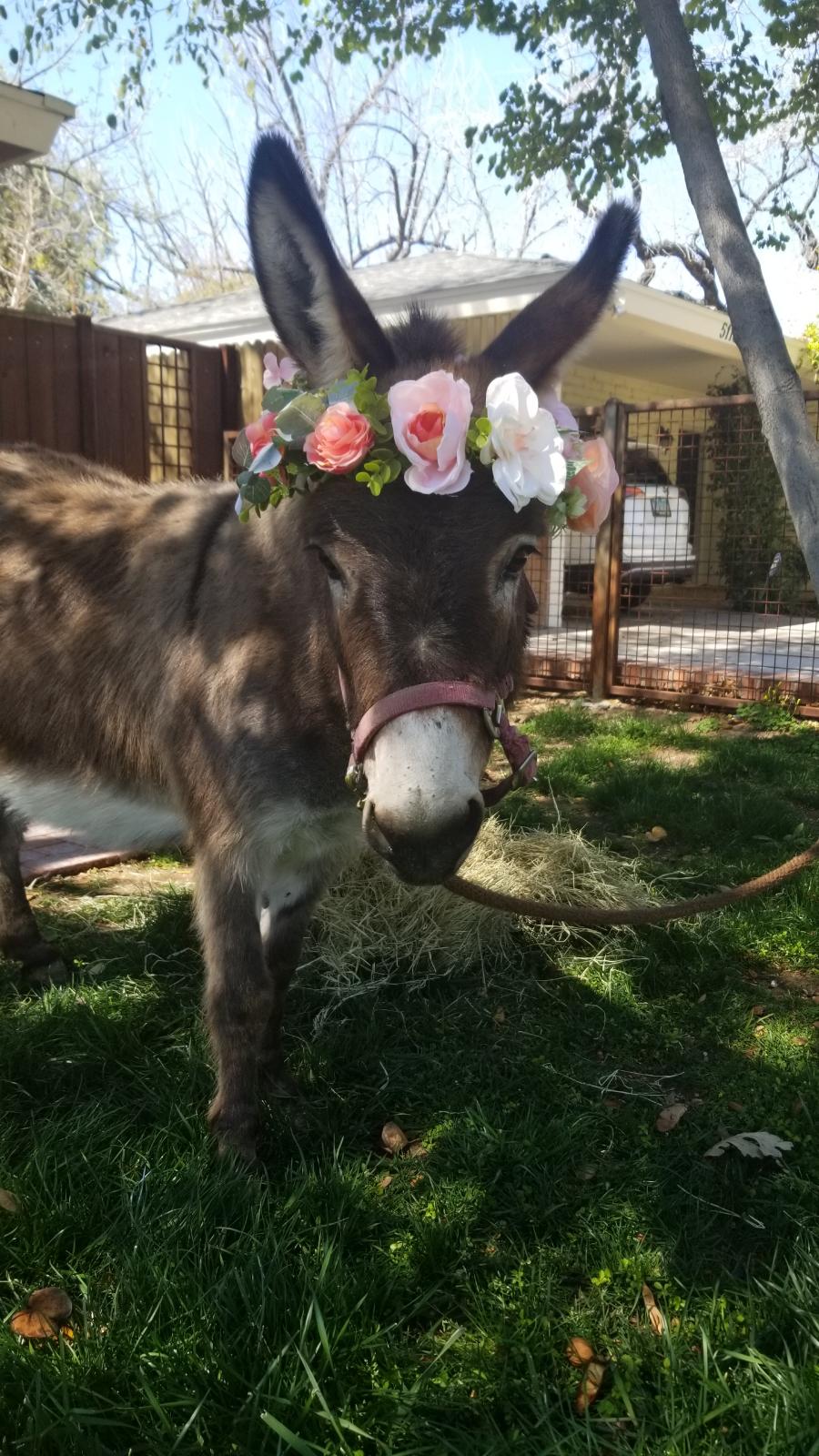 Donkey Zoom Bomb
Our cute miniature Sicilian Donkey named April can join your Zoom meeting. .
She is a great addition to any kind of virtual event. We offer a ten minute virtual appearance for $45.
Imagine the fun as your group slowly becomes aware that your newest employee has joined the meeting
Your coworkers will get a "kick" out of the newest member to your team.

These times are tough on everyone so why not lighten the atmosphere with a little fun, we all deserve a little laugh!

Cinco de Mayo is coming up and she's most popular at Holiday time so be sure to invite her now.
She can appear in costume for an extra fee. With a little advance planning we can arrange to outfit her in your company hat or t-shirt.


Reserve Now
"The easiest party you'll ever have..."
Have questions? Call or e-mail us for more info: