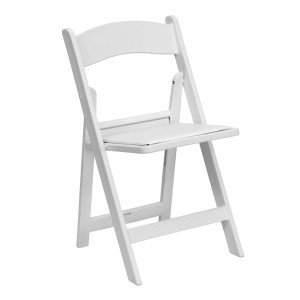 White Padded Chair
$4.75 White Padded Wedding Chair
Add a touch of class to any event with these high quality resin folding chairs.
Yo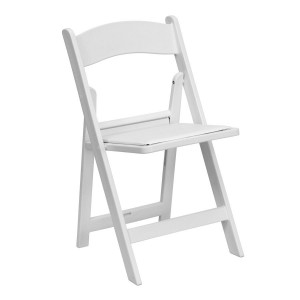 u'll find these beautiful chairs at almost any outdoor wedding.

They are sturdy, comfortable and aesthetically pleasing.

Choose up to 8 per 60" round table or 6-8 per 6' banquet table seating.
They go perfectly with any color linens to give your party or event what it needs to set it apart from the rest.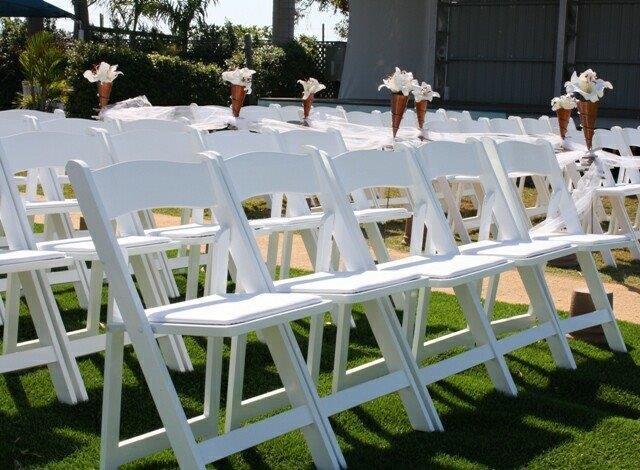 Call or email us with any Questions. Be sure to leave an email address & phone number or we can't reply.