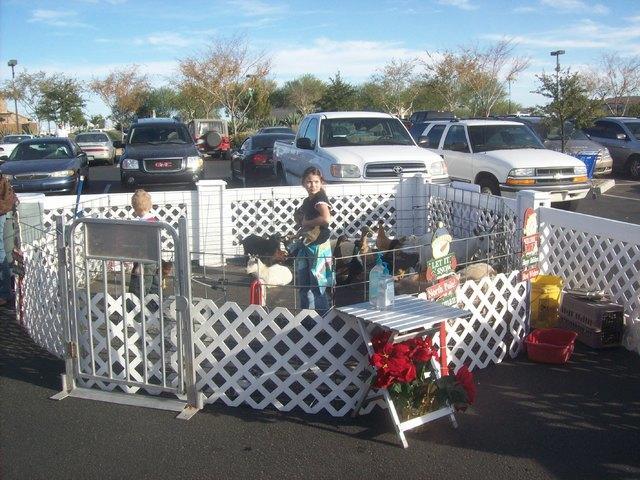 Christmas Corral
Santa's Petting Zoo
If you're planning a Holiday party or any other special occaision this December, invite Santa's Petting Zoo along for some extra fun.

We'll bring you a collection of hand tamed farm animals ready to be pet and hugged in our seasonally decorated Christmas Corral.
The Zoo is filled with 12-15 cute critters selected from a variety of Goats, Sheep, Chickens, Exotic Ducks, Chicks and Bunnies.
Call or email us with any Questions. Be sure to leave an email address & phone number or we can't reply.