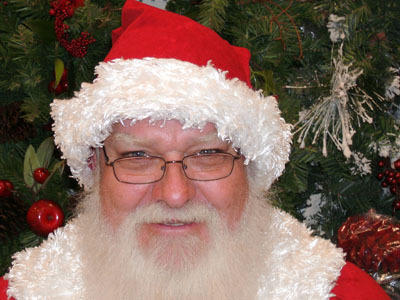 Christmas Eve Stop
Reserve a Christmas Eve Stop on Santa's route this year
Imagine the wonder and joy you'll see in the faces of your little ones when Santa himself arrives at your door.



Be sure to leave him the children's names and ages in the comment section along with any other special information.

If you want to arrange a hiding place or meet him before he goes inside, Santa can help pass out gifts.
When booking your visit, select the two hour time window for Santa's stop.
He'll drop by your home in that time frame for a surprise visit for the kids.
Since he has to visit the homes of all the good little girls and boys in one night his stay will be about 10 - 20 minutes
Call or email us with any Questions. Be sure to leave an email address & phone number or we can't reply.