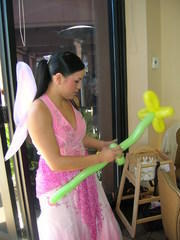 Balloonist
Our nimble Balloon Twisters can make about 20 balloon designs in one hour.
Sculptures, Balloon Animals or Crazy Hats & Swords delight children of all ages.
For larger parties book entertainers for extended time.
Have a Party Room booked?
We are happy to meet you there as well.
Call 480-820-8030 for details.
Call or email us with any Questions. Be sure to leave an email address & phone number or we can't reply.