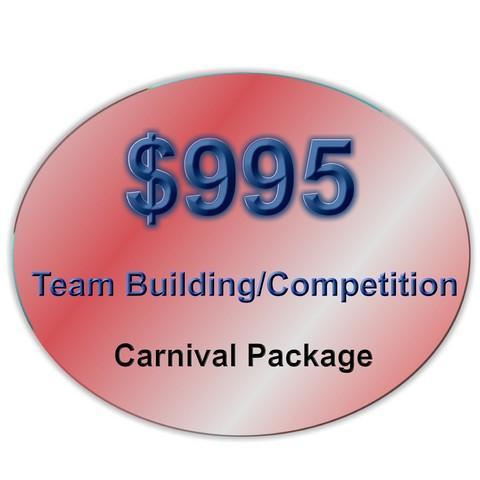 Team Building Competition
Outlets: [5] 15amp circuits
This package is great for Team Building or Friendly Competition

It features six inflatables with high throughput

A nice mix of bouncing & sliding, with interactive inflatables and
skill games that can be used for fun or competing.

Price includes up to four hours. Each inflatable requires power.
Does not include Taxes or Delivery/Setup

NOTE: If this package does not show for the date/Time of your event it means at least one item is booked.
Please call us at 480-820-8030 to discuss a substitute item.

(This package is available to keep all day during school hours ask us for details)


Bungee Challenge

Bounce/Slide Combo/Maze




40' Obstacle Course

Football Challenge

Pop A Shot

Home Run Derby
This package may be customized call us at 480-820-8030 or email us for details
---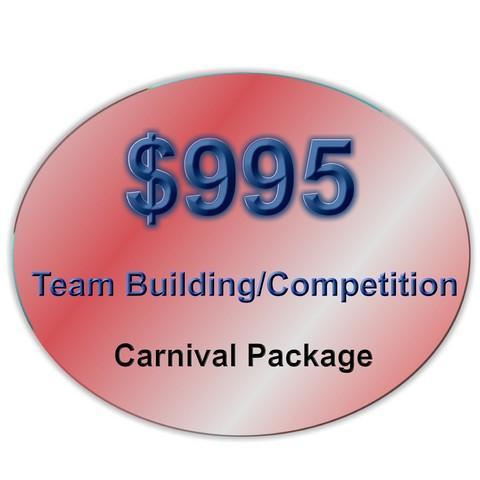 Team Building Competition
Outlets: [5] 15amp circuits




This package is great for Team Building or Friendly Competition
It features six inflatables with high throughput
A nice mix of bouncing & sliding, with interactive inflatables and
skill games that can be used for fun or competing.
Price includes up to four hours. Each inflatable requires power.
Does not include Taxes or Delivery/Setup
NOTE: If this package does not show for the date/Time of your event it means at least one item is booked.
Please call us at 480-820-8030 to discuss a substitute item.
(This package is available to keep all day during school hours ask us for details)
Bungee Challenge

Bounce/Slide Combo/Maze




40' Obstacle Course

Football Challenge

Pop A Shot

Home Run Derby
This package may be customized call us at 480-820-8030 or email us for details
---