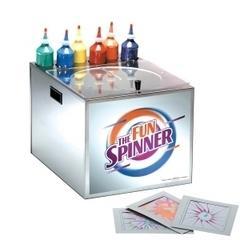 Setup area: Set up on a table top.
Actual Size: 2' x 2'
Outlets: 1
Spin Art is a fun activity that the kids can take home with them.
Comes with an assortment of paint.
Call or email us with any Questions. Be sure to leave an email address & phone number or we can't reply.