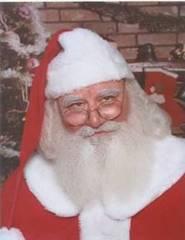 1 Hour Santa Rental $195

Santa Claus can visit the special kids at your event.

Invite Santa to sit for kids to tell them their Christmas wishes
or ha can walk around, greet and hug or pose for pictures

Have him pass out gifts to the children or to your co-workers
at your comapny Christmas Party

Available any day but Cristmas eve or Christmas day, special times and rates for these two days

Call us at 480-820-8030 to discuss any special requirements.
Call or email us with any Questions. Be sure to leave an email address & phone number or we can't reply.